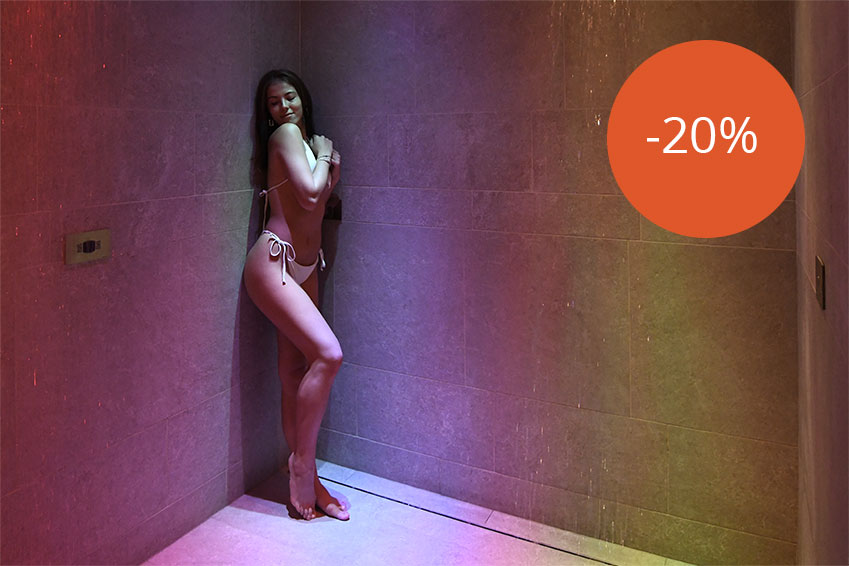 MASSAGE AND SPA IN SAN REMO
MASSAGE AND SPA IN SAN REMO
ANTIQUE ROMAN REGENERATING MASSAGE
The offer includes a MASSAGE FOR ONE PERSON lasting 50 minutes.
A journey into relaxing and draining maneuvers that have their roots in the ancient Roman tradition.
A delicate and enveloping aroma in synergy with precious ingredients will give life and new energy to the whole body.
Included in the cost of the package will be provided a MASSAGE KIT, including bathrobe and slippers.
ON REQUEST
At the end of your treatment, you can request access to the wellness program with a supplement.
OUR HISTORY
The project for the creation of a Spa in Sanremo, was born from a dream that the property has conceived, designed and after many works, completed with so much love. The name derives precisely from the idea of ​​creating a dream place, Somnia (dream in Latin) Aura Spa. The premises that now house the wellness center were once reserved for the servants of the royals, sheikhs and nobles who stayed in the hotel, then subsequently used as warehouses and laundry.
Additional details
It is necessary to ask for availability to the structure to use the following voucher, also indicating the time.
Available times for massages:
Wednesday - Saturday from 2pm to 7pm
Sunday from 2pm to 6pm
Spa opening hours:
every day from 14:00 to 20:00