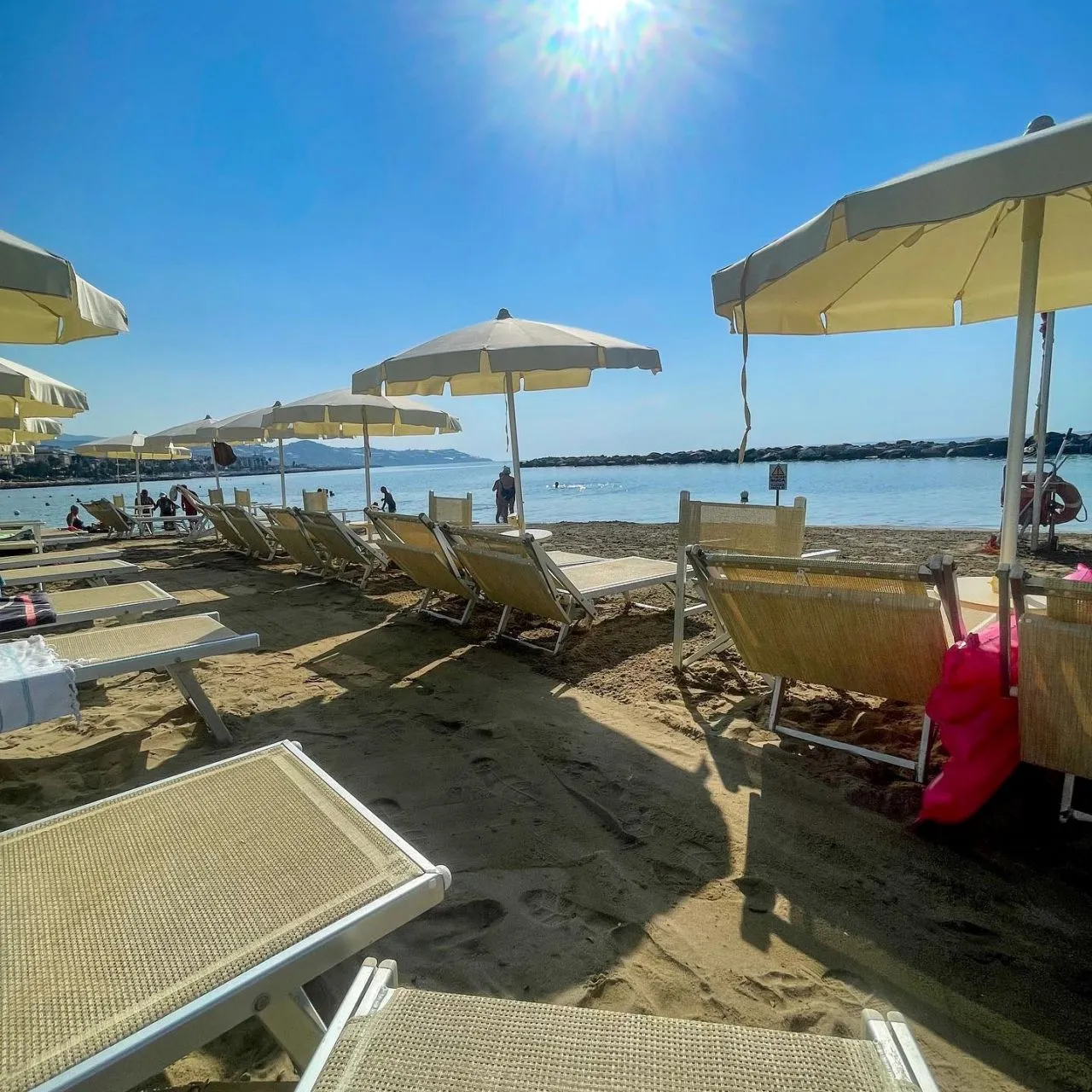 Sea and beach
Sea and beach
Western Liguria, with its various Blue Flags, boasts a clean sea and sandy or stone beaches equipped or free, where you can spend pleasant days under the "Solleone".
The Grand Hotel & Des Anglais is
100 meters from the sea,
and has a pedestrian path that connects the structure to the nearest beaches: through a gentle descent immersed in the structure's gardens you arrive at the famous
Aurelia
, the Main road, and then you access at the
Bycicle Way and Walking Way
to arrive at the beaches.Most sandy and private beaches are equipped with all comforts and ideal to accommodate any need: Beaches equipped for the disabled, animals, children, that also offer catering service.

NEW SUMMER 2023:
book your place face to the SUN!
The hotel offers, upon advance booking, seats at the
Bagni Sanremo, Blue Bay
with discounted rates throughout the summer season. Umbrella and sunbeds rental to fully enjoy the warm sun of the Riviera dei Fiori.

Beach towels
are available
free of charge
for Suites and Superior rooms, for other rooms is available the service on demand to the reception staff.
For lovers of surfing we recommend the narrow and wild beaches in the
Tre Ponti road
, while for those who love the tranquility of the sea, we suggest to move just outside Sanremo, in Bussana, just 4 km from the hotel to take advantage of the natural sandy beaches.