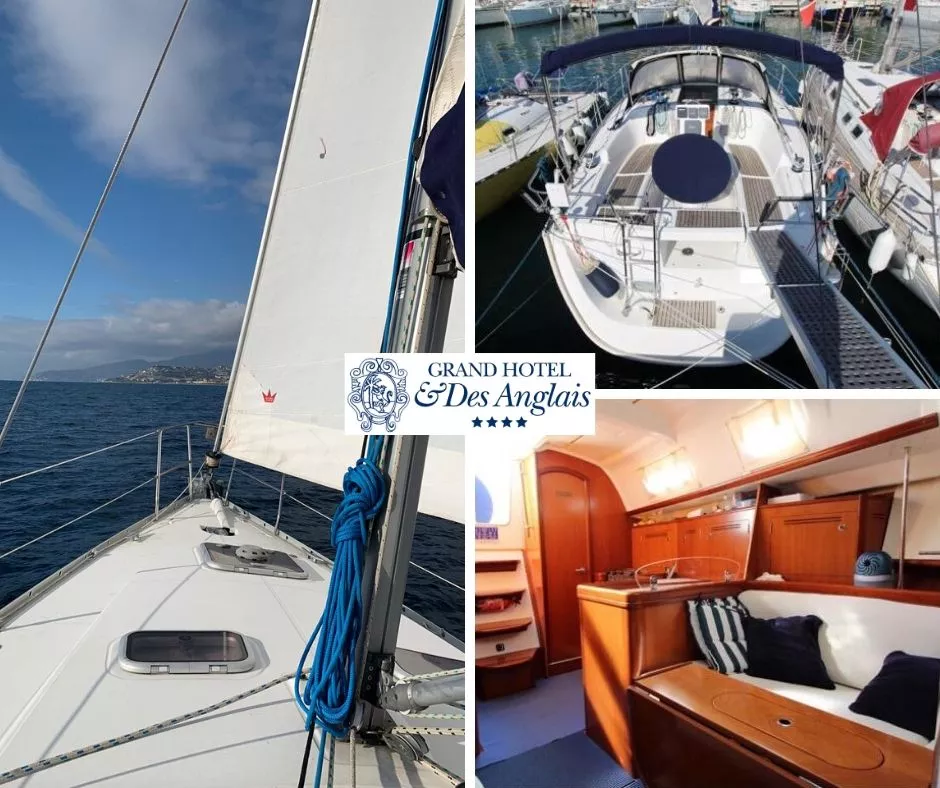 Sail Boat package in Sanremo
Sail Boat package in Sanremo
Summer 2023 on a sailing boat!
A new marine adventure awaits you.

"Wind in the stern, sun in the face, the sound of the waves and the scent of the sea foam. . . discovering the bluest waters of western Liguria ".

We sail in the richest waters of the Mediterranean, called "Pelagos Sanctuary", the first international protected area that extends between Liguria, France, Sardinia, Tuscany.

Also famous with the name of Sanctuary of the Cetaceans, this stretch of sea presents an ideal marine environment for the multiplication and life of the Cetaceans, where therefore it is possible to sight these wonderful creatures in total freedom.
It is characterized by perfect morning and evening sea breezes ideal for sailing and have crystal clear seas and beaches of fine white sand.

Dive in the sea of the many coves and bays of the City of Flowers or enjoy the sunset while sipping an happy hour.
Each trip includes a Skipper, and you can agree on the desired time slot, also depending on the weather report, request availability
Discover also our Sailing Package, to plan a boat trip in your stay.