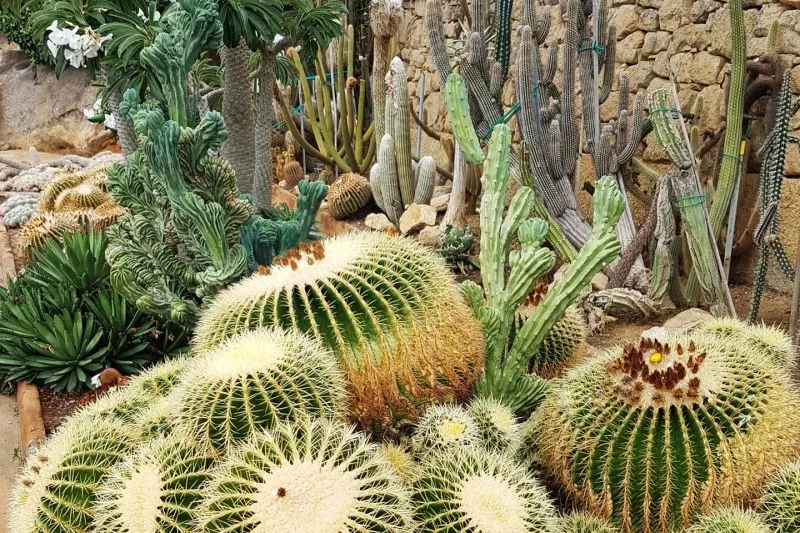 VILLA HANBURY GARDEN'S
(Ventimiglia)
Thomas Hanbury began in
1867
the extraordinary work that would have made his property one of the most famous gardens in the world: helped by his brother Daniel, they created the garden of acclimatization. They first brought plants from all over
Europe
, and then expanded the garden with varieties of
South African, Australian and American plants
. The garden also took on the role of pharmaceutical research on the plants and on the particular soil on which they grew.
Classified as one of the
most beautiful gardens in Italy
, it preserves plants inside, natural paths that wind through its enormous park and the many cultural initiatives make it a real pole of attraction from the spring with its flowering 'Autumn.
VILLA ORMOND AND GARDENS
Located in the area to the east of Sanremo, this f
amous municipal garden
includes a large number of plants divided into a
"andamento a stanze"
that makes each corner spectacular. From
cedars to gigantic ficus trees
on which
Calvino
loved to climb, passing from
palm trees
to the
Japanese-style side
, and then the
colorful rose garden with exotic plants
. At the top of the park stands a villa, in
Liberty style
, rebuilt under the directives of the Geneva architect Réverdin by order of the Swiss entrepreneur
Michel Louis Ormond.
In the park there is also a splendid fountain designed by
Pietro Agosti,
at the time the owner of the place before the Municipality bought it to make it public in
1930
.
PALLANCA GARDEN
Situated on a rocky ledge overlooking the sea in the municipality of
Bordighera
, this splendid garden is a riot of
cactus and succulent plants
. Opened to the public in 1989, however, it was born much earlier when in 1910 Bartolomeo Pallanca, moved by his inherited passion working with his father Giacomo and the German botanist Winter, decided to start his own business opening a nursery that, except for the difficulties encountered during the First World War Worldwide, it grew more and more until it reached more than three thousand species of plants divided between greenhouses and areas of origin in about 10,000 square meters. The presence of a
Chilean Copiapoa over 300 years old is curious.