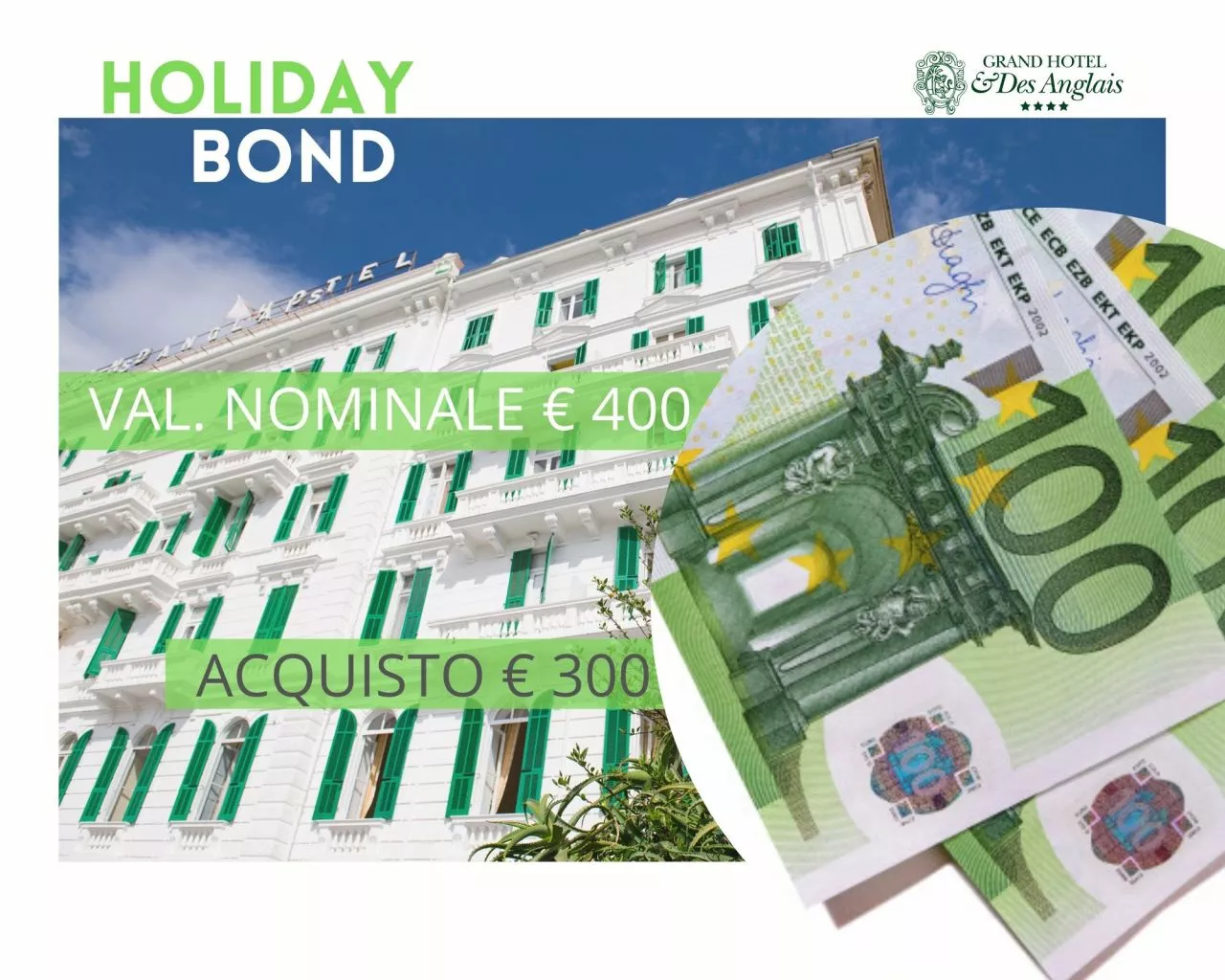 holiday bond hotel italy sanremo
holiday bond hotel italy sanremo
Your Des Anglais Holiday bond
Your Holiday Bond at special conditions!
From today the opportunity to buy our
Holiday Bond
with an immediate
savings of 33%.Bond value € 400.00,
cost only € 300.00
Possibility to use it for
any future booking without any deadline
.
Take advantage of this special occasion, click on request information to receive your voucher, indicate the code
Holiday Bond Request
plus your
surname.